ULTRA-WIDEBAND RADAR MONITORING
Presence Detection with 99.9% Accuracy
Meet the Xandar Kardian CT100 sensor. This sensor uses cutting-edge IR-UWB radar to sense breathing motion within a 2-meter range, making it ideal for office desk occupancy and bathroom stall monitoring. And with no cameras or microphones, the CT100 delivers unparalleled accuracy without sacrificing privacy.
Accurate
Detect presence at 99.9% accuracy in 1-3 milliseconds.
Timely
Sense and confirm vacancy in 20-40 seconds.
Discreet
Low-profile design is ideal for small spaces like desks or restroom stalls.
Private
No cameras. No microphones. No images or sounds are collected or recorded.
L-TYPE CT100
Precision Desk Occupancy Monitoring
The L-Type CT100 is designed for effortless installation and maintenance-free operation. It is installed under a desk in just minutes, and it is powered by a USB-C type wire. Co-working spaces can use these sensors to optimize shared space by rapidly identifying available "hot desks," enhancing workspace utilization. With 99.9% accuracy, it excels in providing real-time occupancy data such as:
Occupancy status
Dwell time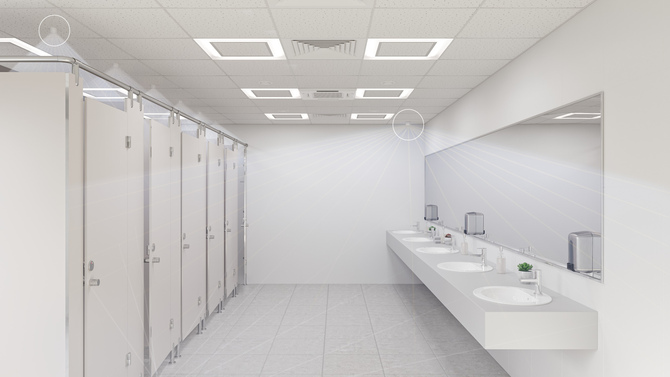 FLAT-TYPE CT100
Enhanced Presence Detection in Small Spaces
The Flat-Type CT100 is designed for discreet presence detection and dwell time measurement in enclosed spaces like bathroom stalls. This flexible sensor provides reliable data without any environmental impacts on its performance.
Get Started
Let's Talk About You
Ready to experience the power of reliable real-time occupancy data? Let's get started.
Schedule a Demo