INVEST WITH PURPOSE
Health Is at the Heart of What We Do — And How We Grow
At Xandar Kardian, we're using UWB radar to disrupt how health is monitored, analyzed and improved. And a focus on health equity is at the heart of it all. Are you interested in focusing your capital on deep tech to help power better health worldwide? Let's connect.
Market-Ready Solutions Driving Growth
Our products are in the market, being adopted by customers today.
Multiple Healthcare, Security & Real Estate Applications
Flexible UWB radar can add value in many markets.
Sustainable Business Models
We are driven by health equity for all. Our solutions are driven by existing reimbursement and demonstrated return on investment.
Purpose-Driven AI Powering Proactive Care
We're working toward practical AI that powers predictive, longitudinal and proactive care.
Ready to Invest in Our Innovation?
Complete the form to connect with us.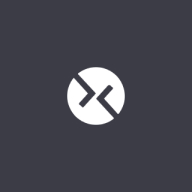 David Kim
Chief Financial Officer